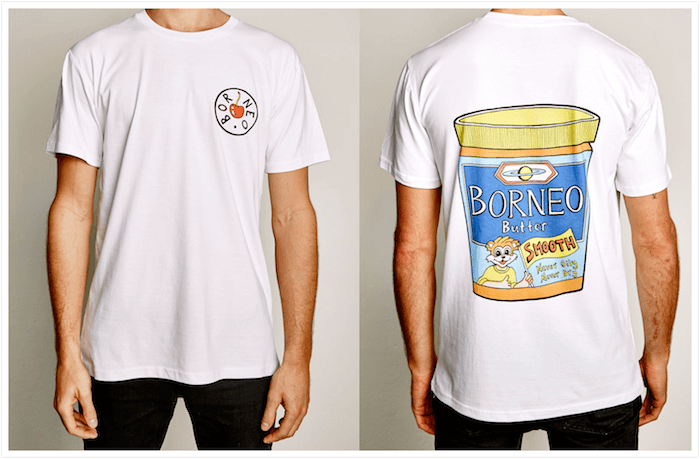 T-Shirt - Borneo Butter
Get yourself a Borneo T designed by Drummer / Merch Manager Chuck Nolan !
Available in White & Grey + any size you need.
WARNING - Do not wear your BORNEO T-Shirts while doing the dishes or playing sports. They are best saved for occasions such as first dates, job interviews and meeting the parents.